Ha tetszett a video vagy a cikk, támogasd munkásságomat egy feliratkozással! 
Szervusztok, üdvözlök mindenkit! Ma ismét egy sorozatajánlót hoztam nektek, méghozzá az Ez minden, amit tudok című alkotásról lesz szó. Igen, ez az a sorozat, amiben Mark Ruffalo egy testvérpár mindkét tagját eljátssza, ám még mielőtt erre is rátérnek, nézzük mi is ez az egész röviden!
A hatrészes, HBO-n sugárzott miniszéria alapja Wally Lamb 1998-ban kiadott regénye, aminek eredeti címe I know this much is true – csak azért mondom, mert magyarul eddig még soha nem adták ki, de talán majd most. Apró érdekesség, hogy a regény címét a keresőbe beírva kidobja a műfajok között azt, hogy női szépirodalom. Nos, a magam részéről ezzel tudnék jócskán vitatkozni, de lássuk inkább magát a sorozatot!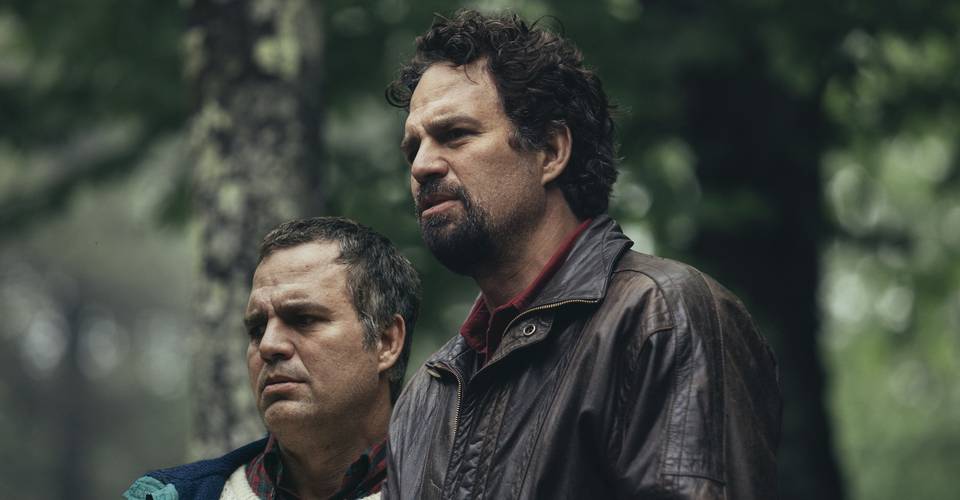 A '90-es években játszódó cselekmény középpontjában a Birdsey-testvérek állnak: Dominick nyugodtabb és igyekszik rendben tartani a dolgokat, ám több szempontból sincs könnyű dolga: múltját egy szörnyű tragédia árnyékolja be, miközben folyamatosan szemmel kell tartania paranoid skizofréniában szenvedő testvérét, a teljesen labilis és tévképzetekben élő Thomas-t.
Szóval, szerintem a történetről legyen elég ennyi, elvégre spoiler-mentes ajánlóról van szó. Fontos hangsúlyoznom, hogy az Ez minden, amit tudok kifejezetten szomorú hangvételű: ha a nap végén csak egy kis vidámságfaktorra vágynál, akkor ne válaszd, mert valószínűleg egy rész után dobni fogod. Nagyon realisztikusan van ábrázolva a testvérek élettörténete, amit számtalan tragédia, szenvedés és bizonytalanság árnyékol be.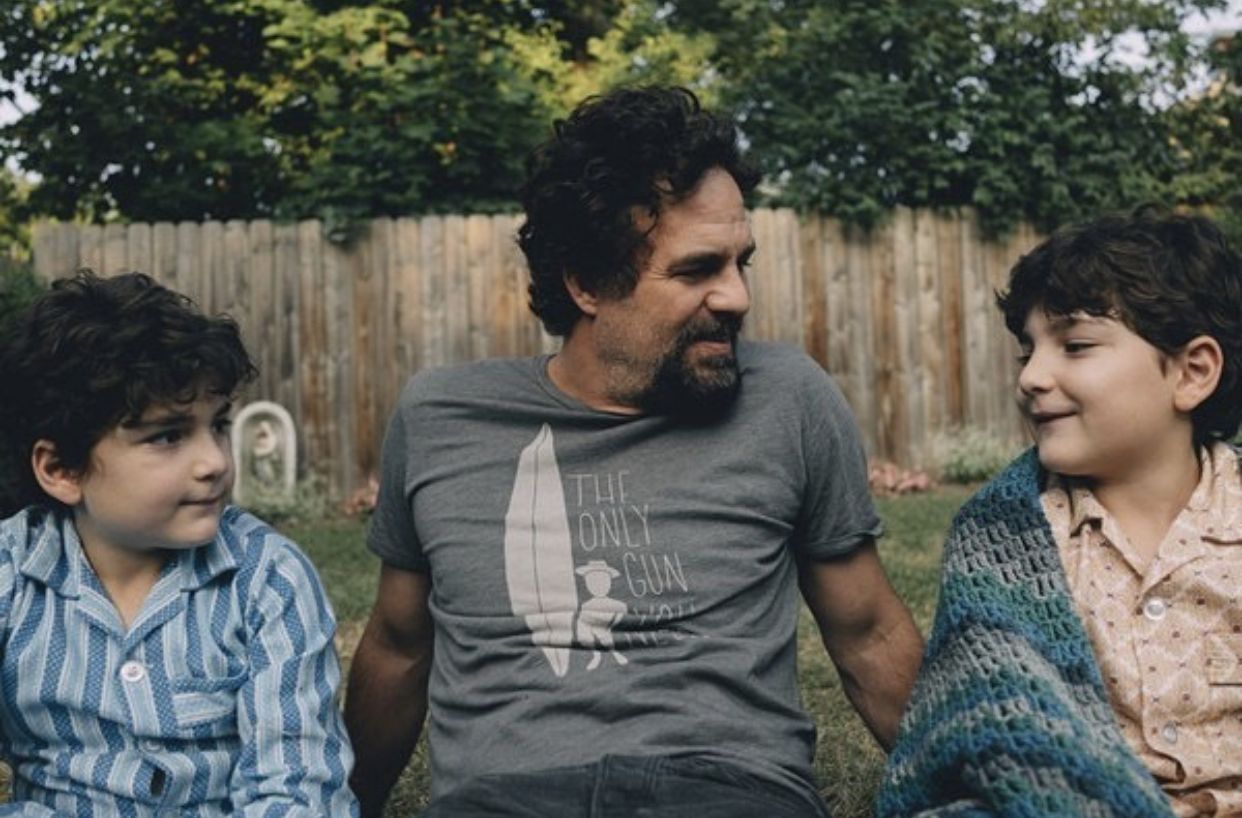 Amit látsz itt, az nagyon könnyen a hatalmába tud keríteni és akár rád telepedhet hosszú napokig. Nem, nem horrorról van szó természetesen, mindazonáltal ha lehet így fogalmazni, inkább haladó sorozatkedvelőknek tudom ajánlani. Nem is azt mondanám, hogy erős idegzet kell hozzá, mert igencsak kevés az erőszak, nem folyik patakokban a vér – az első részben azért így is van egy elég felkavaró szegmens - , de az egész egyszerűen annyira komor, nyomasztó és életszerű, hogy minden dicséretet megérdemelnek a készítők, amiért ennyire tabu nélkül, őszintén mutatják be az egészet.
Talán azt sem túlzás kijelenteni, hogy a szórakoztató-faktora egyenlő a nullával. Ennek ellenére, részemről magasan az idei év legjobb sorozatának tartom eddig. Hogy miért, mindezek után? Lássuk csak! Elképesztő a történet: mint mondtam, lehúz a sáros földig, miközben még az időben is ide-oda ugrál, elbizonytalanít, megtör, lenyel és kiköp magából, nem túlzok. De ha hajlandó vagy ebbe belemenni, akkor egy olyan élménnyel gazdagodsz, amit nem sokan tudnak nyújtani. Az utolsó rész teljesen egészében katarzis elejétől a végéig, a cselekmény pedig úgy van lezárva, hogy azt látva csak elégedetten tudtam csettinteni. Nincs igazi happy end, de a néző mégis kaphat egy kis reményt, illetve megnyugvás-foszlányt, de ezt majd úgyis meglátjátok.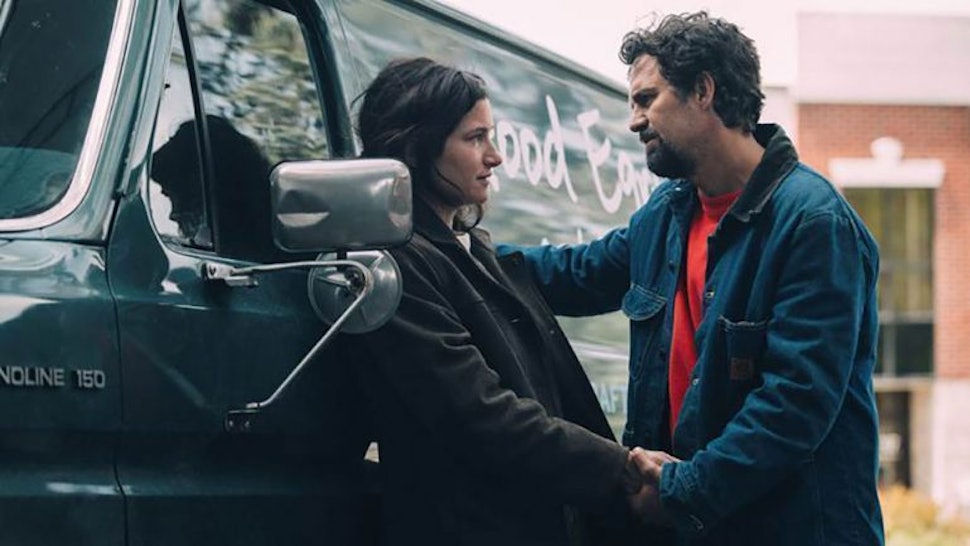 Másrészt, elképesztően gyönyörű a képi világ és az operatőri munka egyaránt. Nagyon életszagú az egész, nincsenek nagy akciójelenetek, de egyszerűen annyira gyönyörű az egész, hogy szinte beszélni tudna. Nézzetek bele és egyet fogtok érteni, garantálom. A rendezés pedig megint kiváló kategória! Mind a 6 részt Derek Cianfrance dirigálta, akit én csak elismerni tudom: ha engem kérdeztek, Blue Valentine című filmje egyike minden idők legkeserűbb és legszebb romantikus alkotásainak, de a Túl a fenyvesen című thrillerrel sem okozott csalódást – egyébként mind a kettőben Ryan Gosling volt a főszereplő.
No de térjünk rá Mark Ruffalo-ra! Zseni a csávó, ehhez kétség sem férhet. Ha ez egy film lenne, azt mondanám, övé az Oscar, ellenfele nem lesz, abban meg biztos vagyok, hogy a Golden Globe hová kerül! Egyszerűen elképesztő, ahogy két teljesen különböző habitusú karaktert kelt életre, nem tudtam hibát találni az alakításában. Talán kicsit merész kijelentés, de legyen: szerintem karrierjének legjobb alakítását itt nyújtja, ha kedveled őt, nem férhet kétség ahhoz, hogy neked ezt a sorozatot látnod kell.
Összegezzük a dolgokat röviden! Az Ez minden, amit tudok nem könnyíti meg a néző dolgát: keserédes, de inkább keserű, fájdalmas emberi sorsokkal kikövezett magányos sorai között azonban ott van az érték, a mondanivaló, ami soha nem fog elavulni és az is sanszos, hogy nem fogod elfelejteni, ha egyszer láttad. Azt mondom, egy részt legalább nézz meg belőle, abból már be tudod lőni, hogy neked való-e. Személy szerint, rég láttam olyan sorozatot, amiben az atmoszféra, rendezés, színészi játék és maga a cselekmény is ekkora egyensúlyban lett volna, így kérdés nélkül megszavazok neki egy 10/9-et. Mestermunka, így kell sorozatot készíteni 2020-ban!
Ha tetszett és a jövőben sem szeretnél lemaradni a hasonló dolgokról, iratkozz fel YouTube-csatornámra és nyomj egy kedvelést Facebook-oldalamra!