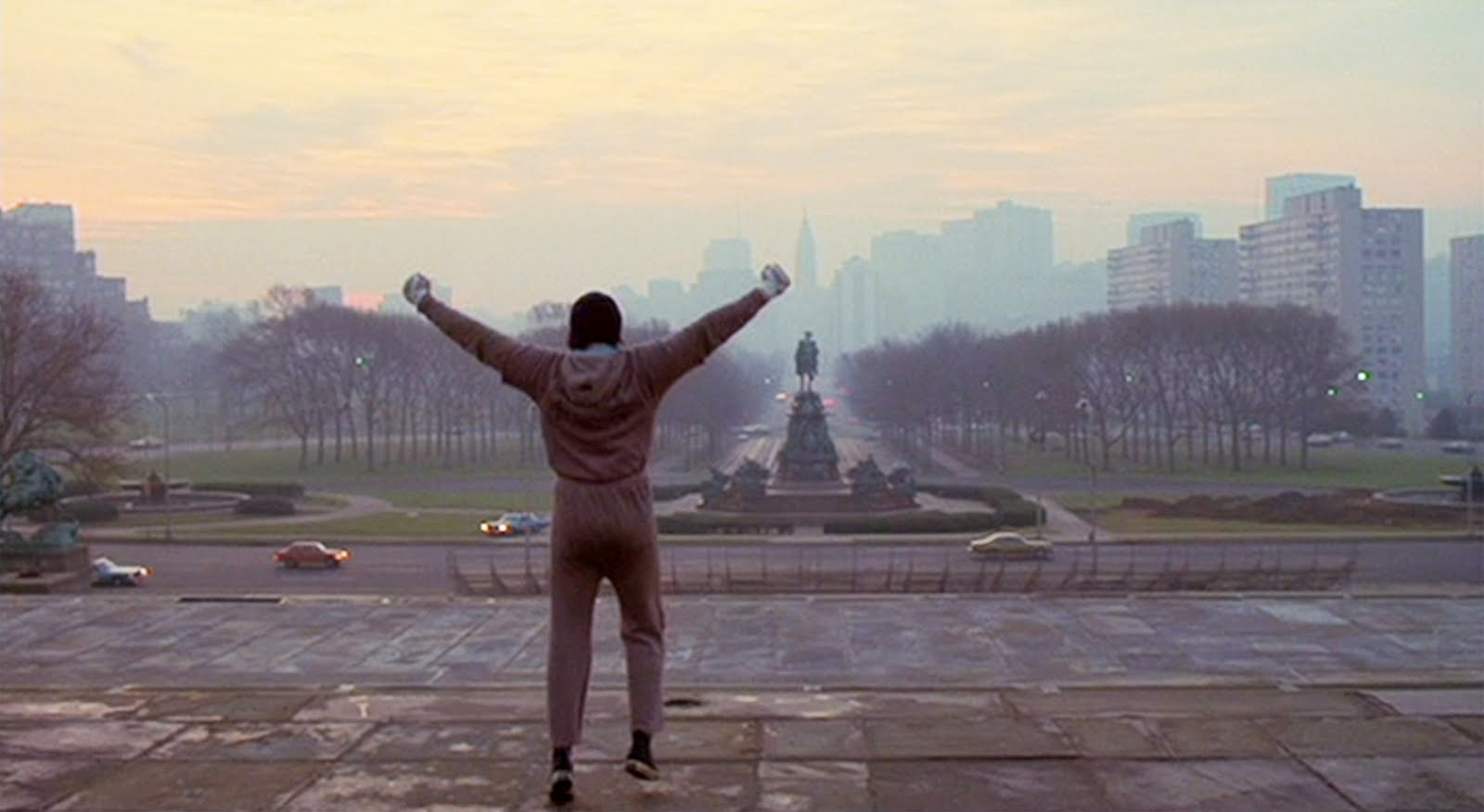 John Rambo mellett egyértelműen Rocky Balboa az a karakter, kinek neve teljesen egybeforrott Sylvester Stallone-vel. A színész a Creed 2-ben immáron nyolcadik alkalommal kelti életre az ikonikus karaktert. Ennek apropóján, tetszés szerint sorrendbe rakom az előtte lévő hét filmet.
7.) Rocky 5 (1990)
Eredetileg ez lett volna a karakter hattyúdala, még az első rész rendezője is visszatért, mégis a leggyengébbnek tartom. Sajnos nagyon félrement, a sorozat egyetlen része, amit még bűnös élvezetként sem lehet értékelni. A történetet rossz és felesleges irányba vitték el, ahogy a jellegtelen tucatzenék sem segítettek rajta. Maga Sly nyilatkozta egy interjúban, hogy a Rocky 5 nem létezik. Egyetértek vele.
6.) Rocky 4 (1985)
Messze nem egy makulátlan alkotás ez sem, viszont legalább bőven szórakoztató. Sly szinte már nem is filmet, hanem videoklipet rendezett, de tulajdonképpen még ez sem nagy gond. A történetben egy csepp eredetiség sincs, viszont a bunyó most sem rossz, valamint azért jócskán megvan az élvezeti faktorja. Nem a klasszikus kategória, de igazából nem is rossz legalább, a hangulata tényleg megvan.
5.) Rocky 2 (1979)
Szinte dekára ugyanaz, mint a legendás első, csak kevésbé jól eltalált arányokkal. Ettől én még nem bántam meg a megtekintését, de tény hogy újdonság nincs benne, és az első alaposabb és megérintőbb. Viszont Stallone továbbra is jó a főszerepben, ahogy direktorként sem vallott szégyent. Gyakorlatilag egy klasszikus folytatás, de bőven a szerethetőbb fajtából legalább, szóval tényleg korrekt mozi.
4.) Rocky 3 (1982)
Meglepő vagy sem, de nekem jobban bejött mint a második. A történet kicsit komorabb hangvételt üt meg, sőt még a drámai szál is működik. Valamint az sem éppen egy utolsó dolog, hogy itt már jóval árnyaltabb, emberibb és szerethetőbb Apollo is. Sőt, elég kreatív egy harmadik részhez képest, a hangulat pedig több mint remek. Majd elfelejtettem: Eye of The Tiger!!!
3.) Rocky Balboa (2006)
Nagy szerencse, hogy Sly végül bevállalta ezt a mozit, főszereplőként és rendezőként egyaránt. Ugyanis nem egy újabb lehúzott bőr, hanem egy nagyon jó alkotás lett belőle. Nagyon drámai és megható a történet, a széria tán legszomorkásabb, legemberibb felvonása. Stallone pedig végleg bebizonyította, hogy a karakterben van még kraft egy jó ideig, s nem a gyalázatos ötödik rész a vége. De jól tette!
2.) Creed: Apollo fia (2015)
A Creed úgy mer újítani, hogy közben tiszteli és becsüli az eredeti részek szellemiségét is, tehát gyakorlatilag telitalálat lett. Az igazi rajongók ezer apró utalást felfedezhetnek Ryan Coogler jól megírt filmjében. Michael B. Jordam és Tessa Thompson remekül játszanak, a jó öreg Sly pedig még soha nem volt ilyen szerethető és kiváló. Már nagyon kíváncsi vagyok a folytatására is.
1.) Rocky (1976)
Nem is kérdés, hogy melyik a legjobb Rocky-film. Sly a filmtörténelem egyik legismertebb figurájának bőrébe itt bújt először, tette ezt egy abszolút hangulatos, szerethető alkotásban, ahol a dráma és az emberi sorsok legalább annyira fontosak voltak, mint a bunyó. A Rocky mára egyike a legnagyobb klasszikusoknak, természetesen megérdemelten. Alapmű!
Kedveld az oldalt a Facebookon is!
Egyetértesz, vagy nálad másképp alakulna a Rocky-filmek sorrendje? Írd meg kommentben!