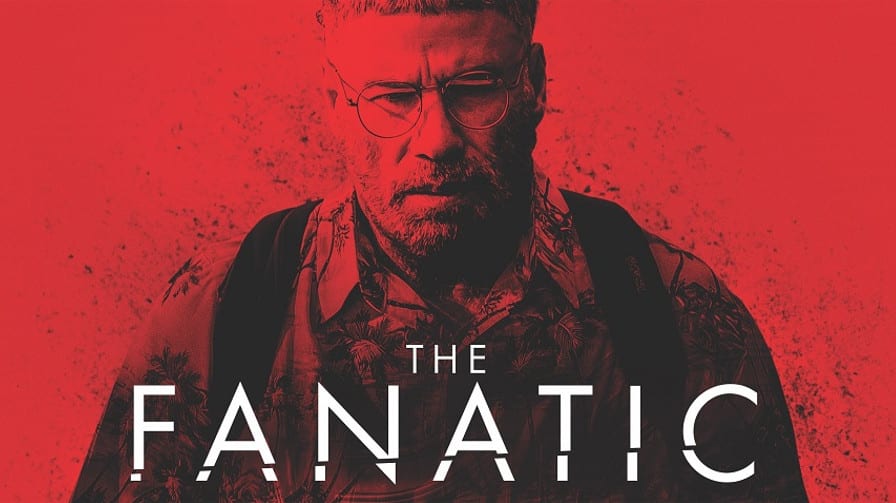 Moose (John Travolta) felnőtt ugyan, de nem is kicsit visszamaradott és gyerekes. Egy igazi filmrajongó, akinek az a legnagyobb vágya, hogy találkozhasson példaképeivel, sőt ha lehet, még autogramot is kérjen tőlük. A kedvenc akciósztárja egy Hunter Dunbar (Devon Sawa) nevű színész, akihez Moose minden létező eszközzel megpróbál közelebb kerülni. Az arrogáns Dunbar azonban ezt nem nézi túl jó szemmel…
Jaj nekem. Az a helyzet, hogy láttam egy majdnem másfél órás filmet, amiben úgy igazából egy, azaz egy igazán jó jelenet sincs. De komolyan. A legnagyobb pozitívum, amit le tudok írni kapcsán, hogy nem tart túl sokáig. Ha ezt még fél óráig néznem kellett volna, akkor még jobban kiég az agyam ugyanis. Jómagam imádom a hosszú filmeket, de most nagyon boldogan sóhajtottam fel, mikor véget ért. Ugyanis a The Fanatic egy szemét, nincs rá szebb szó.
Sejtettem én, hogy nem lesz belőle egy világverő alkotás, de azt azért nem hittem volna, hogy egy ekkora trash lesz a végeredmény. Nem tudom, hogy a készítők közül bárki is komolyan gondolta-e ezt. Travoltán kívül, de rá majd később térek vissza. Biztosan emlékeztek egy bő 10 éve megjelent remek kis mozira, a Trópusi viharra. Na, ott mondták azt, hogy: "Sose nyomd fullba' a kretént". A The Fanatic viszont épp ezt teszi. Minden egyes másodpercében.
Azt még nagy nehezen el is viselné, hogy a rendezés nem kiemelkedő. Csak semmilyen, unott és jellegtelen. Olyan, mintha nem is lett volna direktor itt. Pedig volt, úgy hívják: Fred Durst. Igen, a zenész, jóra gondolsz. Bár bevallom, zenei munkásságát nem túlzottan ismerem, de ettől még bátran merem kijelenteni, hogy húzzon vissza muzsikálni (lehetőleg Rob Zombieval együtt), mert ez a filmes dolog nagyon nem megy neki. Nem kell mindenhez értenie, ami nem megy, azt ne tessék erőltetni.
A történet (ha van olyan), egy nagy rakás, gőzölgő halom trágya. A főszereplő már a legelső megszólalásával komplett hülyét csinál magából. De nyugi, az még csak a kezdet, lesz rosszabb is. Sok filmet nézek, nagyon is, de ilyen fogyatékos cselekményhez jó régóta nem volt szerencsém. Arról nem is beszélve, hogy a dialógusok szánalmasak, szó szerint "legalja"-kategóriásak. Ilyet megír egy kőműves is, fél óra alatt, komolyan mondom.
Pedig az alapból ki lehetett volna valami jót is hozni. Nem egy filmtörténeti remeket, de mondjuk egy korrekt alkotást. Elvihették volna szatíra, vagy akár pszichológiai irányba is, de nem tették. Helyette itt van másfél óra kreténség, egy olyan főszereplővel, aki egy szánalom. Értem én, hogy visszamaradott meg őrült, de sokszor olyan szinten megalázó volt számára az egész, hogy csak néztem. Hogy juthatnak ilyen marhaságok valakinek az eszébe?
Az egészre a befejezés teszi fel az ékes "koronát". Nem tudom elhinni, hogy erre bárki is rá tudott bólintani a fejesek közül. A lezárás olyan szinten logikátlan, nevetséges és szánalmas, hogy az előtte lévő, óráknak tűnő perceket is lelicitálja. A forgatókönyvírót egyébként úgy repíteném ki az egész szakmából, hogy a lába nem érné a földet, az egyszer biztos! Biztos ismeritek páran Tommy Wiseau "remekét", A szobát. Na, ez annak a filmnek az idei testvérdarabja lehetne. Azt hiszem, érthető, hogy sajnos mire kellett céloznom.
Te drága jó John Travolta! Értem én, hogy nincs karrierje csúcsán (finoman fogalmazva), de egy ilyenre hogy tudott aláírni? Talán azt hitte, ez lehet a nagy visszatérése? Nos, finoman fogalmazva, nem lett az. Nagyon finoman fogalmazva. Az a legfurább az egészben, hogy Travolta mégis próbálkozik, de nincs olyan színészóriás, aki ebből bármi értékelhetőt ki tud hozni. Sz@rból nem lehet várat építeni, a hígabb változatából meg pláne nem…
Összegezve, a The Fanatic minden szempontból egy kudarc. Fred Durst nem tud rendezni, a forgatókönyv szánalmas, a történet még inkább. A lezárás az egész "csúcsa", persze negatív értelemben. A látottak olyan szinten minősíthetetlenek, hogy sajnos nem tudtam eldönteni: nevessek ezen a vackon, vagy inkább sírjak, hogy ilyenek még elkészülnek? Az egyetlen, akit sajnálok, az Travolta. Több, sokkal több van benne egy ilyen nukleáris katasztrófánál, de úgy látszik, ismét Tarantino fog kelleni ahhoz, hogy kihozza belőle a zsenit. Ezt a borzalmat meg most felejtsük el, józan állapotban a közelébe sem érdemes menni. Olyan szinten trash, hogy az már nekünk, nézőknek is fájdalmas…
Értékelés:25%
Kedveld az oldalt a Facebookon is!