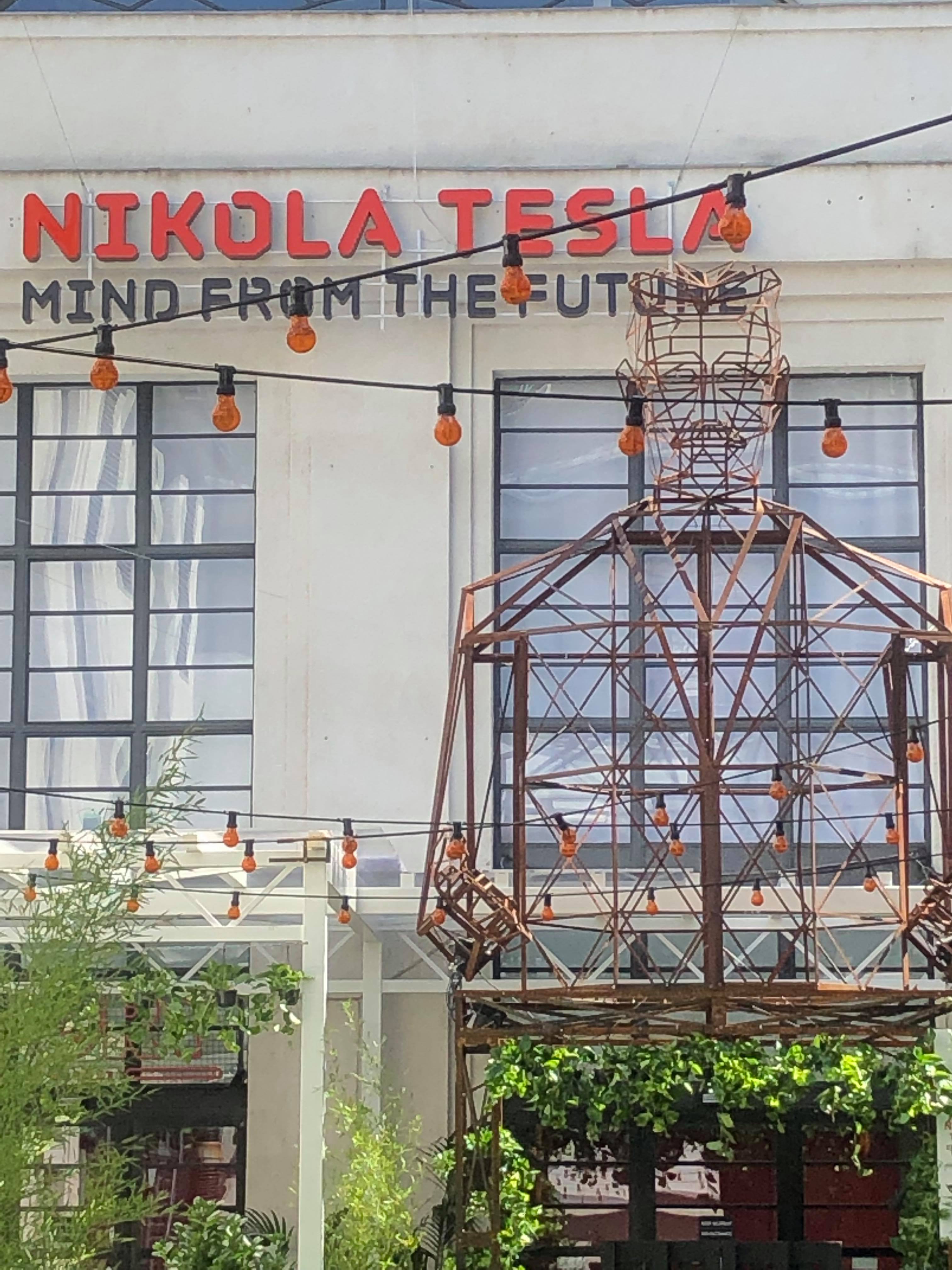 Már az elején elmondanám, hogy nem gyakran járok kiállításokra, mivel a sok mozizás és a honlap szerkesztése mellett amúgy sem jutna rá sok időm. Így az élményt többivel nem tudom összehasonlítani. Egyébként eme kiállítás volt hosszú idő után az első, amely nagyon felkeltette az érdeklődésemet. Mindig is érdekelt Nikola Tesla világa, de nem a száraz fizikai részek miatt, de nem ám!
Sokkal jobban érdekel, milyen lehetett a személyisége, világnézete, meg alapvetően a kor, amiben élt. Ezért kapva kaptam az alkalmon, hogy megnézzem a "Mind from the Future" címre hallgató, Tesláról szóló kiállítást, amelyet Budapesten lehet megtekinteni májustól egészen szeptemberig elsejéig.
Alapvetően filmes blogot vezetek, de ezt nem ezért hozom most fel elsősorban- meglepődnétek, ha tudnátok, hogy neki mennyi köze volt a filmhez annak korai pályafutásában. Ezt a "spoilert" nem lőném le nektek, ha nem tudtátok eddig, majd ott meglátjátok. Érdekesség egyébként, hogy Tesla felbukkant már a mozivászon is: a Feszültség című filmben Nicholas Hoult kapta a szerepet, Christopher Nolan klasszikusában, a Tökéletes Trükkben pedig maga David Bowie! Sőt, készül egy új film is, mely Tesla New Yorkban töltött éveire koncentrál majd, s nem kisebb név kapta a főszerepet, mint Ethan Hawke.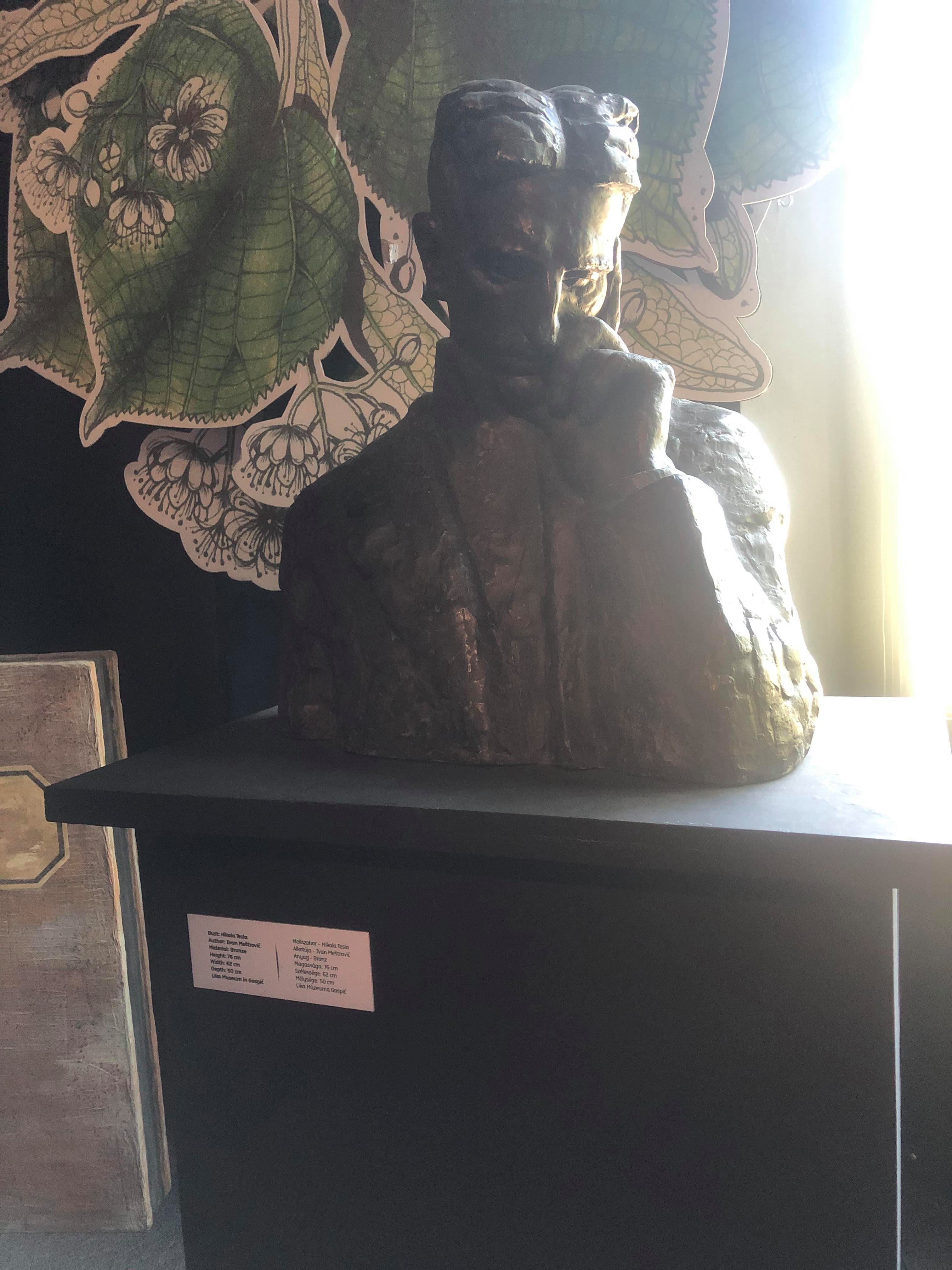 De most térjünk vissza a cikk fő témájához, azaz magához a kiállításhoz! Nagyon tetszett benne, hogy tényleg izgalmas és kreatív. Ne számítsatok unalmas élményre, amit 20 perc alatt végijártok majd. Kell hozzá az idő, jómagam simán eltöltöttem vele két órát, de az igazán alapos, a legapróbb részletekre is figyelő "bámészkodók" számára lehet még több is. Így úgy gondolom, hogy a nagyjából 3000 forintos árat megéri a dolog, már persze ha érdekel a téma.
Iszonyú menő volt, hogy az egész kiállítás alatt úgy éreztem, hogy gyakorlatilag egy másik világban vagyok. Az elején lehet egyedi képeket készíteni (érdemes!), valamint híres emberek véleményét is megnézhetjük Tesláról. Megszólal többek között Terry Gilliam rendező és Andy Serkis is. Aztán utána jön még csak a java, de tényleg: egy olyan szürreális, már-már földöntúli világba léphettem be, melynek díszletei között akár David Lynch vagy Tim Burton is nyugodtan forgathatna!
Tökéletes az egész hangulata: a laza megvilágítás, a sejtelmesség, a fény és sötétség szerepe. Tényleg iszonyú szürreális keretek közt zajlott az egész, aminek nagyon tudtam örülni: végre tényleg itt volt egy olyan élmény, amit egy fél pillanatig sem vádolhatok azzal, hogy átlagos vagy sablonos volna. Tényleg a lehető legérdekesebb nézőpontból láthatjuk a meg nem értett zseniális elme, Nikola Tesla nem mindennapi világát. Kitérnek a pályafutására, életére és a kapcsolatára hazánkkal is, többek között.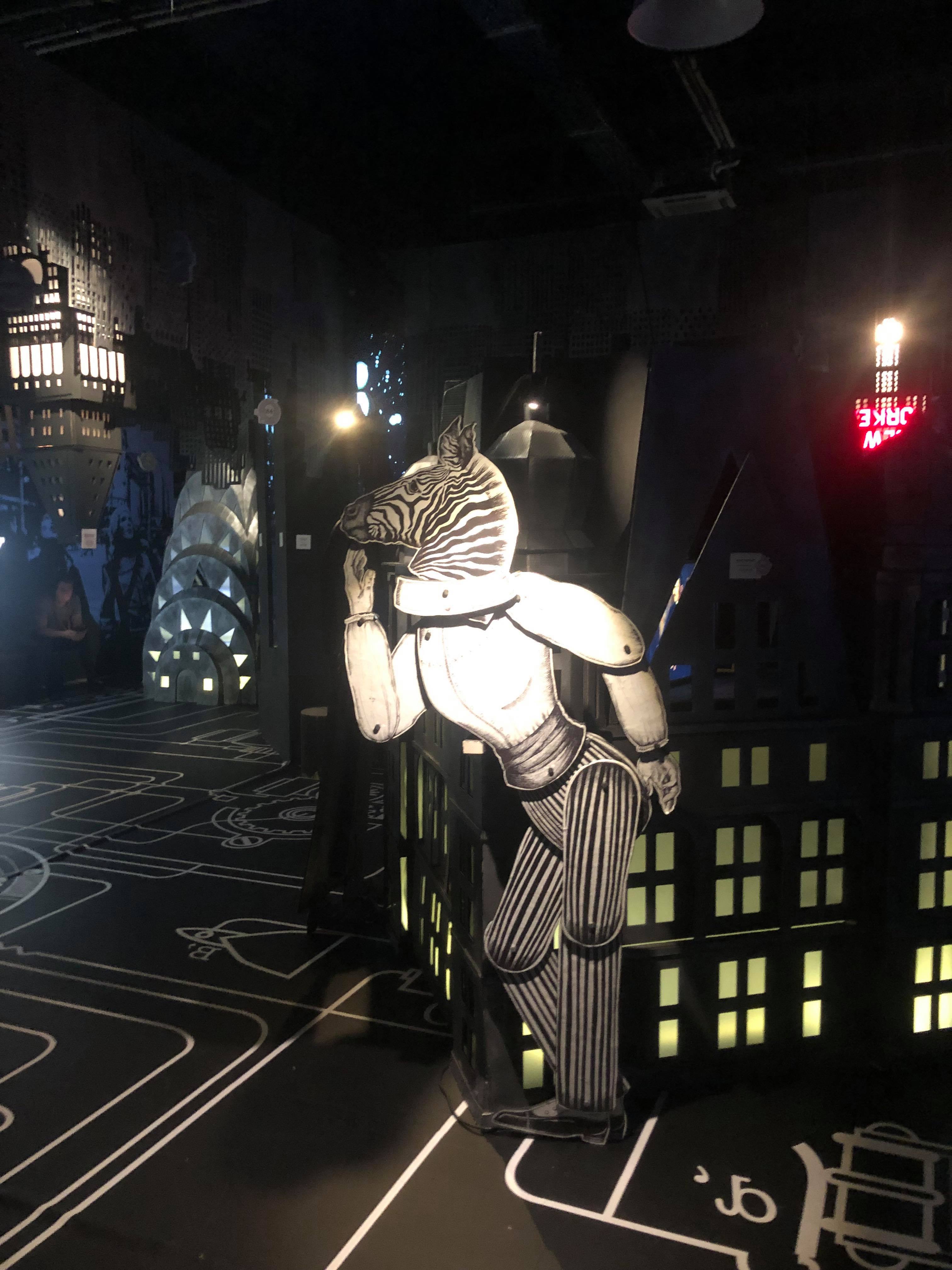 Láthatunk fontos tárgyakat, amik hozzá kapcsolódtak, illetve az életről is számos érdekfeszítő dolgot tudhatunk meg. Tényleg ne a szokásos tucatszövegekre és süketelésekre tessék most gondolni, ugyanis a kiállítás annyira közeli képet ad Tesla személyiségéről és motivációról is, amennyire azt csak lehet. Érdekfeszítő dolgokat tudhatunk meg, vagy akár meg is hallgathatjuk őket: nagyon interaktív élmény, ami egy pillanatig sem fullad unalomba.
Egész nagy területet ölel fel a lehetőségekhez képest a kiállítás, tényleg nem érdemes csak végigfutni rajta, a legjobb ha átadjuk magunkat az élménynek és az igazán különleges atmoszférának egyaránt. Tesla nagyon különleges személyiség volt, amit tényleg jól adtak át, az élmény abszolút meghaladta az elvárásaimat, nagyon elégedett vagyok.
Összegezve, mindenképp úgy gondolom, hogy a Mind from the Future egy különleges élmény, amit nem érdemes kihagyni, ha csak egy nagyon kicsit is érdekel Tesla személyisége és nagyon különleges élete. Ő egy olyan zseni volt, aki jócskán meghaladta korát, s később vált igazi legendává. A jegy árát mindenképp megéri a kiállítás, utánozhatatlan hangulattal bír és közben úgy tudhatunk meg egyre többet a zseniről, hogy tényleg élvezzük az egészet. Ha teheted, lépj be Tesla szürreálisan zseniális "elméjébe", szeptember elejéig még ér a vissza nem térő alkalom. Ne hagyd ki, ha kedveld az igazán különleges élményeket!
Végezetül, pár kép: